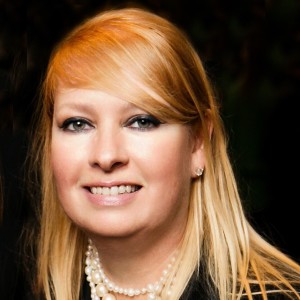 Sunday Nov 03, 2019
The financial advising profession is an 'old boys' network - with Kate Healy
Have you seen the movie The Wolf of Wall Street and think the financial advising profession is full of aggressive white men? If so, you need to listen to this episode. Kate Healy, TD Ameritrade Institutional, Managing Director, Generation Next, talks about this myth and how it is harmful to the financial planning industry. Hear her insider view of the profession and learn how she is working toward increasing the gender and racial diversity in the field that she loves. 
Kate Healy is Managing Director, Generation Next, focusing on advocacy for sustainability issues facing the Registered Investment Advisors (RIA) industry. Healy leads TD Ameritrade Institutional's NextGen and Women's Leadership Initiatives, which support the future of the profession through programs designed to raise visibility, provide support and resources to guide the professional development of the next generation of advisors. Follow Kate on Twitter at //twitter.com/KateHealy_TDA and ping her if you have any questions. 
Special Announcement:
Kate Healy will be honored on 11/21/2019 by Savvy Ladies, a non-profit dedicated to empowering women to be financially fit, at their annual gala. KBK Wealth Connection is a proud supporter of this great organization. Buy your ticket to the gala or donate to this good cause at //www.savvyladies.org/gala. 
Important Links:
Want to learn more about the profession? Check out Kate's recommended organizations: 
Certified Financial Planning (CFP) Board: //www.cfp.net/



Financial Planning Association: //www.onefpa.org



The National Association of Personal Financial Advisors: //www.napfa.org/community/napfa-genesis



XY Planning Network: //www.xyplanningnetwork.com/
Comments (0)
To leave or reply to comments, please download free Podbean or